In December, I was invited to speak at a prayer morning in a church in the area where I grew up.
There were a number of senior citizens present and they had a passion to pray for the youth in the area. They commented that they had been praying for them for years and years. When I stood up to speak, I said, "I am the result of your prayers."
Their faithful prayers over the decades were answered when God transformed my life over 20 years ago! They were not praying specifically for me, but in their general prayer for the youth, God heard, and He answered their prayer with me.
When I speak to PF volunteers, I tell them that without their prayers I could not do what I do as a Chaplain and Sycamore Tree Tutor! Even though you might not see the result of your prayers, like the prayers of those mothers and fathers in the area I grew up in, God hears your prayers and lives are being transformed as a result.
When you pray for the work of PF in prisons, know that God hears you! And know that He not only hears but answers!
You do not need to be "anxious" when you pray. But be bold and thankful that He hears and answers. And keep praying! Prayer is the fuel that drives the PF vehicle. If you stop praying, the PF vehicle would breakdown and halt!
I am eternally grateful for the prayers of those in my area all those years ago. And I, my fellow colleagues and most of all the prisoners we serve are so, so grateful for your faithfulness in prayer! Thank you.
---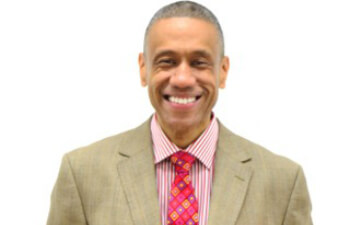 Pastor Kevin Dawkins is a Prison Fellowship Trustee, and Chaplain at HMYOI Feltham.
If you would like to receive the monthly devotional and Prayer Diary by email, please use this link to sign up to the mailing list.